My Dad was born in 1930, so he has a lot of great stories.
Like the one about the first TV in his neighborhood. Or how they used to cross the Atlantic on boats rather than planes. Not to mention the great pranks he pulled in college, and his international adventures as a lawyer.
I built StoryWorth in the Fall of 2012 to make it really easy for my Dad to record these stories. We launched publicly in April of 2013, and StoryWorth is now used by families all around the country and the world.
I know your family has many great stories too, and I hope that StoryWorth can help you record them​.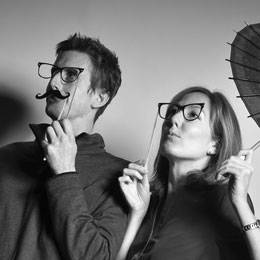 Nick and Krista Baum
Founders
Nick was born in Stockholm, grew up in France, and studied Computer Science at Dartmouth College. He moved out to California in 2005 to work for Google, where he met his wife Krista. Krista is from Pleasanton CA, and has a finance degree from BYU.​
Favorite family tradition
Every summer, Krista and I spend a week in Sweden sailing with my parents. I first did this when I was only 6 months old, securely strapped in a car seat at the stern (back) of the boat, and I've only missed one summer since then. The first time Krista joined us, we sailed across the Baltic to Helsinki – trial by water! Needless to say, she passed with flying colors and is now a full crew member in her own right.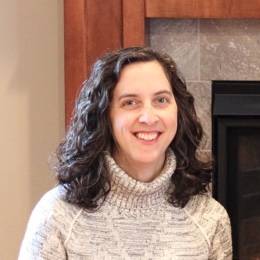 Sarah Christian
Customer Care Lead
Sarah grew up in Ohio and graduated from Kenyon College with a degree in music. After that, she went on to earn a Master's in Library Science. She enjoys helping customers and particularly loves solving technical mysteries.​
Favorite family tradition
My husband and I really enjoy sharing our love of traveling with our two children. We love exploring new locations, but we have a few favorite destinations as well, including the Adirondacks, where my family has vacationed since my mom was a kid!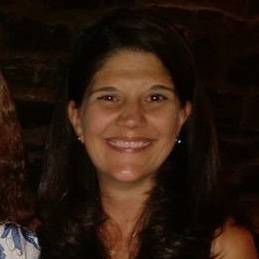 Jen McCreery
Customer Care Specialist
Jen grew up in Seminole, Florida and graduated with a B.A. in Communication from the University of North Florida. She worked for 10 years in Marketing/Production before deciding to start a new career at home. She currently resides in Alexandria, VA with her husband and three kids.​
Favorite family tradition
Waking my kids up with a cupcake on the morning of their birthday. We all go into the room with the lights out and light the candle and sing Happy Birthday!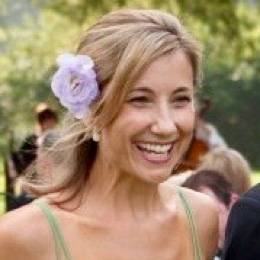 Kirsten Ruzicka
Customer Care Specialist
Raised in Texas, Kirsten received her B.A. in Psychology and her J.D. from the University of Texas at Austin. After living in Los Angeles, Dallas, and Chicago, she eventually settled in Charlotte, NC, where she's lived since 2007.​
Favorite family tradition
Watching (and forcing others to watch) the original 1968 version of "Night of the Living Dead" every Halloween to try to catch glimpses of her father, who played one of the zombies.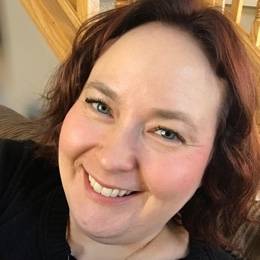 Anne Drager
Customer Care Specialist
Anne grew up in Ruidoso, New Mexico. After graduating from Texas A&M with a degree in Business Management, she worked in education and marketing. After moving multiple times with her husband, she finally settled in Minnesota near her husband's family. Now she has three boys who are her main focus.​
Favorite family tradition
We are pretty selfish about our Christmas Eve. We stay home, just the 5 of us and make homemade tamales to celebrate my two older sons' cultures (my two oldest are adopted from Latin America) and cornbread stuffing to celebrate my southern roots. It's a weird meal but we love it! Then we open a new game as a family Christmas present and spend the evening playing it.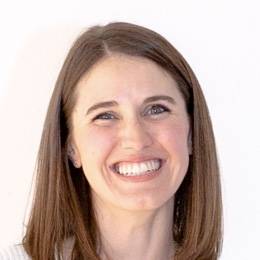 Allison Dickson
Customer Care Specialist
Allison grew up in a tiny town in Texas called Panhandle. After graduating from St. Edward's University in Austin, Texas, she moved to Dallas where she taught middle school English. She is now married and has three children.​
Favorite family tradition
With three young children, we are still trying to find the right traditions for our family. One thing that I have started doing with my two oldest is 'Bake and Share Sundays'. Each Sunday we pick a new sweet recipe to try. We bake together, learning (and licking) as we go, and when we're done we take half of our sweet treats and deliver them to a different neighbor or friend. I want my kids to look back on their childhood and remember that they always got to lick the bowl, and sharing is always worth the smile it brings to others faces.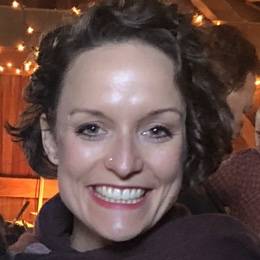 Amy Height
Customer Care Specialist
Amy grew up outside of Toronto but considers Vancouver home (in her heart). She lived in Vancouver for seven years during and after receiving an BA Hon. in Theatre from the University of British Columbia and now lives in New York City, where she works as a stage manager for a number of Broadway productions. She's a competitive triathlete and mama to a rescue pup named Trevor.​
Favorite family tradition
My mom, brother and I used to camp every summer in Northern Ontario. It was always ten days of swimming and cliff diving, singing by the campfire, cooking outdoors and hiking about in the woods. These were some of the best times growing up!
Questions? Contact us at hello@storyworth.com
StoryWorth, Inc. is a Delaware C-Corporation headquartered in foggy San Francisco, CA.​